VTG 1960 Hallmark Santas Toy Shoppe Pop-Up DIE CUT CHRISTMAS Centerpiece IOP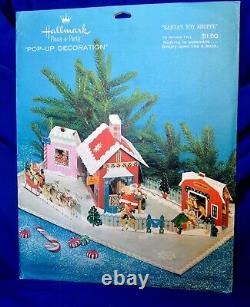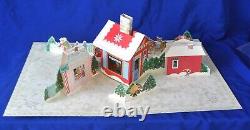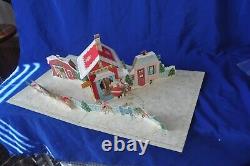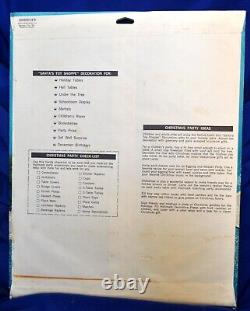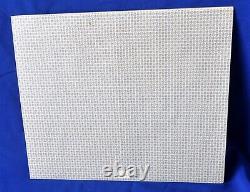 This centerpiece is scarce, in this excellent condition. Because it is so cute, and made from paper, little hands often played with the assembly, and it would sustain damage.
Everything is complete with no damage, and all items stand just fine. Like all popups that have been folded for a long period of time, the various components need to be open and gently encouraged at first.
Once it has been opened awhile, it needs no encouragement. There is, of course, no UPC code - that came MUCH later. Hallmark was made in the US for most of the time, until around 1960, when it became acceptable to make these items overseas. Japan, of course, has a huge history of folded paper art, so they were the logical place to turn to. There is a pop up of a church and snowmen that dates to the 1970s or 1980s - again, this is based on the illustrations and the price.
The figures in this piece are all very mid century modern retro! It is just as cute now, as it was when it was originally made. The package is opened, but in great condition, with jut a bit of bumping to corners (the package, not the piece), wear along edges, and slight age discoloration. It stands 7 3/4" tall, and is about 12 1/2" x 21 when opened. I have lots of other centerpieces for sale, so take a look.