Vtg 1950's German Windup Composition Easter Bunny Candy Container 6.5 Works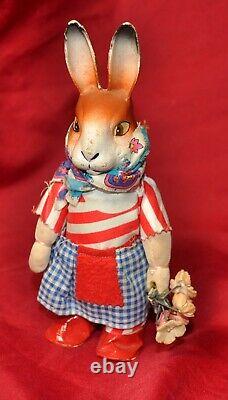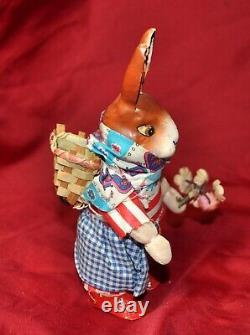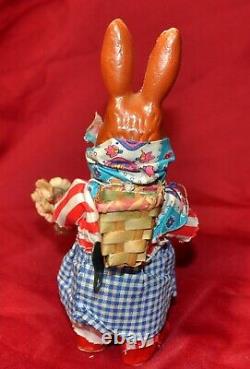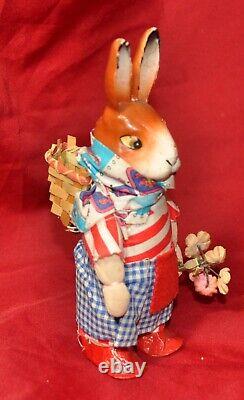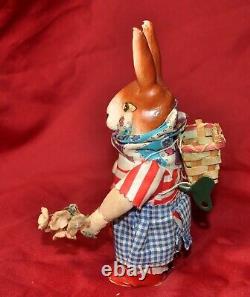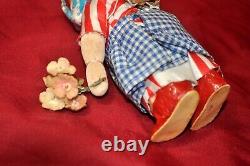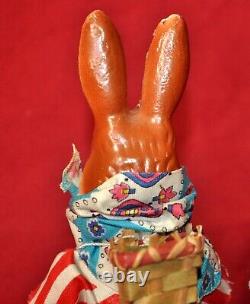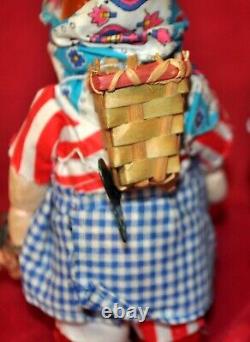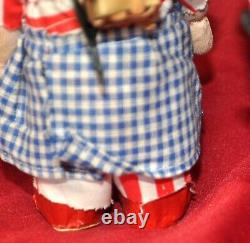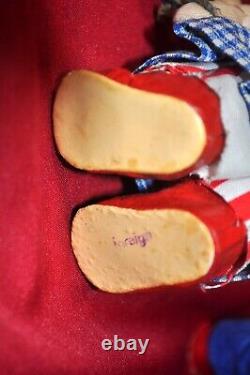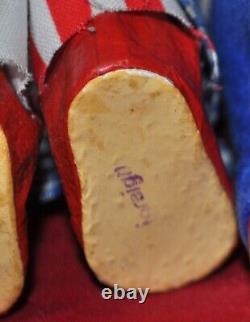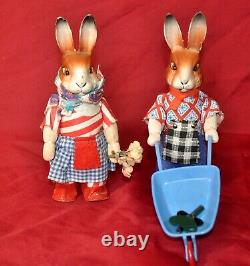 This beautiful piece is from Western Germany, and dates to the 1950's. She was made in the Erzgebirge region. She really matches the boy I have in another listing, but he is marked West Germany.
She is merely marked "Foreign". She is definitely German, from the era right after WWII. I think it may have had something to do with not being for export out of the German Democratic Republic - it was exported from West Germany to East Germany.
The were part of a set, just not with each other. It was a set I got that was a "marriage". That means that two pieces that are the same from different pieces are "married" to make a set, but weren't originally. This often happens with books and dust jackets. A first edition with a bad dust jacket would be married to a nicer dust jacket from a different book, to create a nicer first edition.
ANYway, back to this girl. She works, but doesn't do much. She just shuffles her feet and vibrates a lot. Her shoes are great - the look like leather, although I don't believe they are. Her arms are made from stretchy net, and her hand has a hole where she carries the little flowers.
Her clothes are real cloth, and in very good condition - they are slightly soiled, but not really dirty. She stands just fine, and has a key to wind in the back. She is medium sized at 6.5 inches. She doesn't have any damage, just a few chips to paint on her ear tips, and a bit of overall "age".