Vintage Handcrafted Cornhusk Thanksgiving Decor Set Pilgrims, Indian, Turkey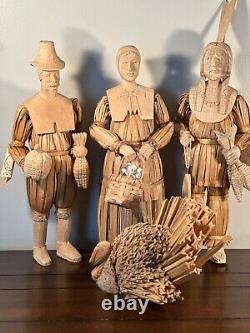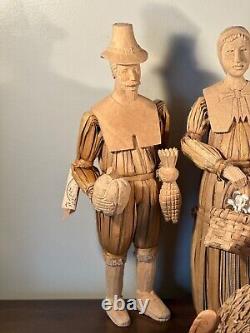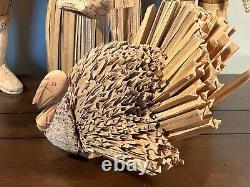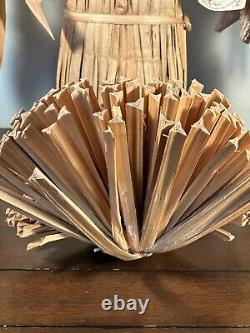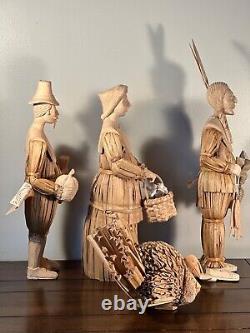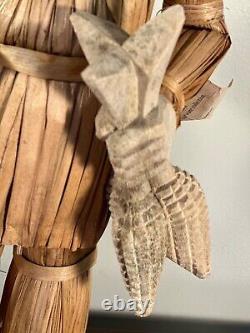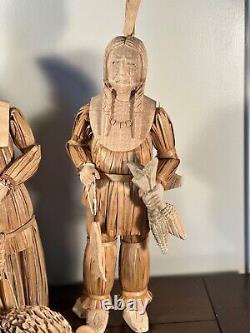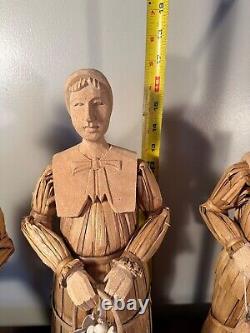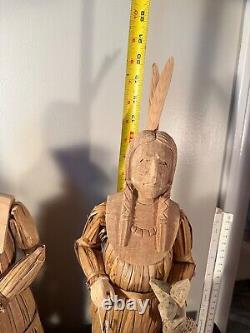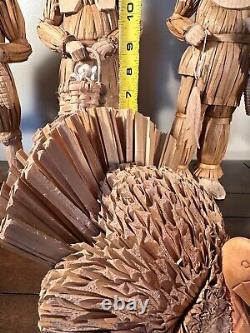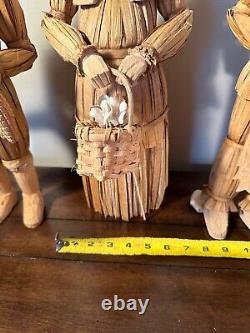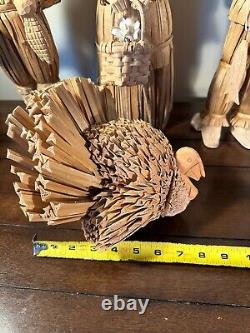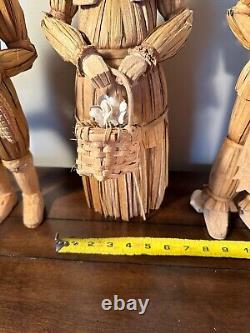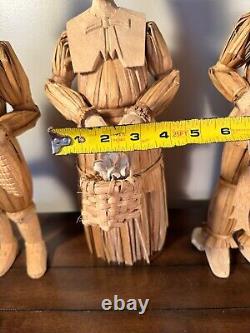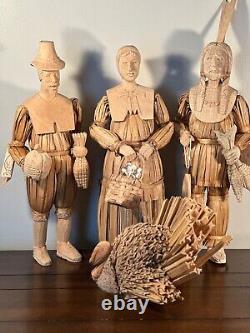 Enhance your Thanksgiving festivities with this charming vintage decor set handcrafted from cornhusk and straw. This set includes four unique pieces, each standing at a substantial 16 inches or taller. The set comprises Pilgrim man and woman figures, an Indian man, and a majestic turkey. Overall, these vintage pieces are in good condition, with only minor imperfections. The Indian man may require a small wedge underfoot for stability and has some discoloration on the corn.
All pieces are complete and in their original state, but please note that the feathers on the Indian's head are removable. These delightful pieces were skillfully made in the Philippines.
Please take a close look at the provided pictures to appreciate the details and condition of these Thanksgiving decor items. Add a touch of vintage to your Thanksgiving decor with this beautifully handcrafted cornhusk decor set.
The set includes four pieces, featuring a pilgrim, Indian, and turkey. Each piece is handmade with care and attention to detail, making them a unique addition to your collection. The set is made by Midwest Imports, a brand known for their quality and craftsmanship. The cornhusk material gives the pieces a natural and rustic look, perfect for the Thanksgiving season. Celebrate the holiday without mentioning the item's "condition" by adding this charming decor set to your home.