Vintage 1997 Mr Christmas Disney Mickey's Musical Holiday Xylophones SEE VIDEO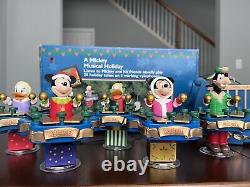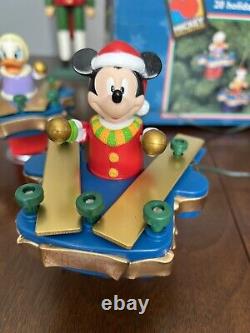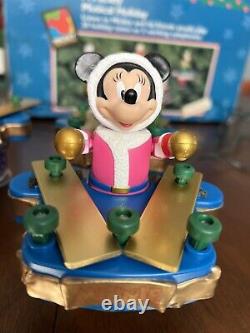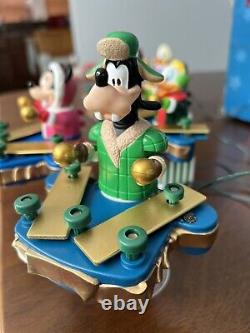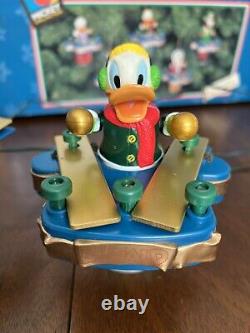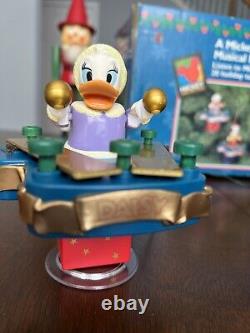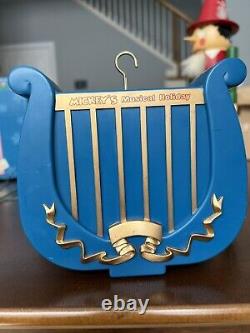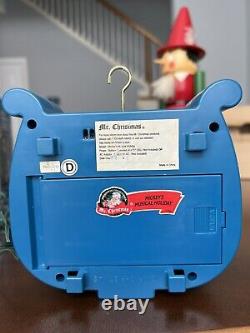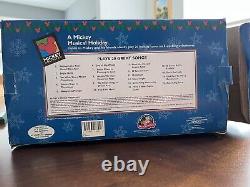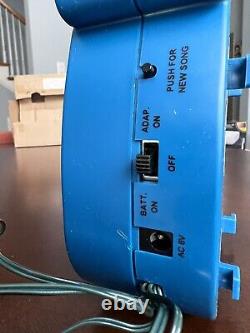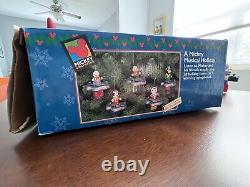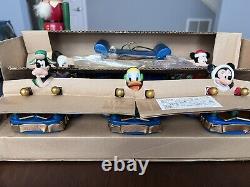 Get into the Christmas spirit with this vintage 1997 Mr. Christmas Disney Mickey's Musical Holiday Xylophones. This collectible item is perfect for your holiday decor and is in great working condition. The item features Mickey Mouse and his friends, each in great condition, animating as they play Christmas tunes on the xylophones.
There are 20 tunes available, see pic of original box for listing. This set was manufactured in China in 1997 and is part of the Other Holiday Collectibles category. Christmas "A Mickey Musical Holiday". This set features the Disney favorites of Mickey, Minnie, Donald, Daisy, and Goofy, each is excellent condition with no scratches or cracks. The box is in fair condition with signs of wear and separation, see pics.
The set includes original inside cardboard so that the items can be securely stored for future enjoyment. While each character is in excellent condition, the aged brown foam under the back base of the xylophones have some visible crumbling but does not effect play. Also includes original stands to play as a separate decoration or hooks to hang on your tree.
Requires 4'C' Batteries, not included. Can also be powered by electrical adapter, not included. Each character is attached to the power box by a wire. The lengths of the wires vary from approximately 33 inches to approximately 64 inches long to allow for a variety of arrangement possibilities on the Christmas tree or for table/shelving display.