Department 56 1031 TRICK OR TREAT DRIVE- MINT Halloween House Lit with Sound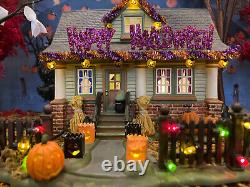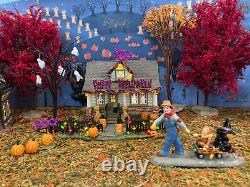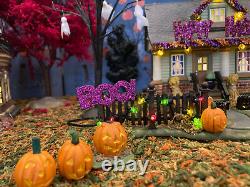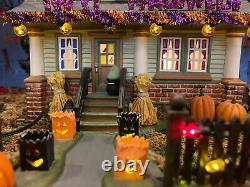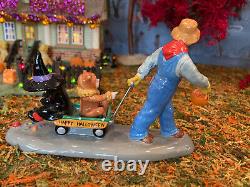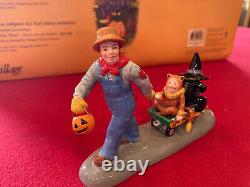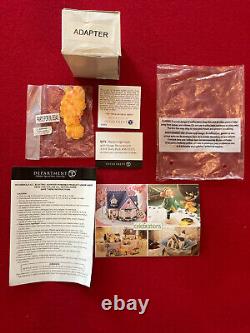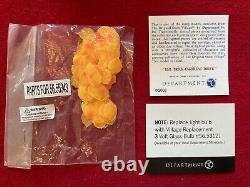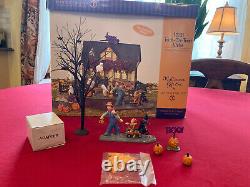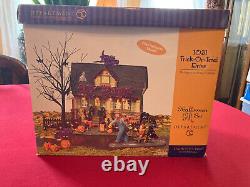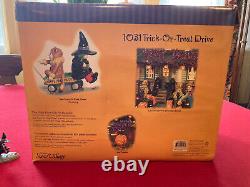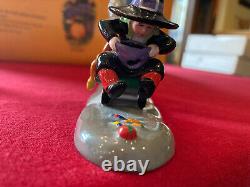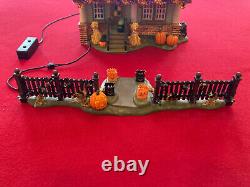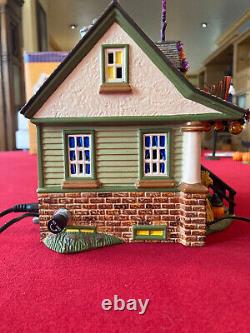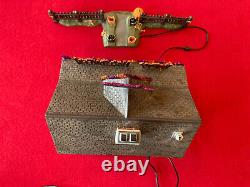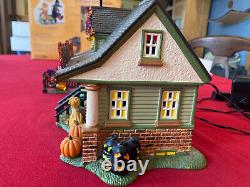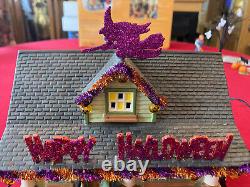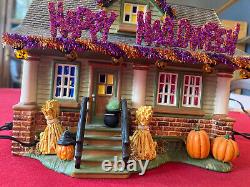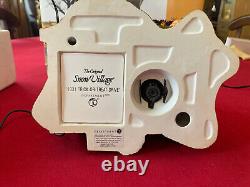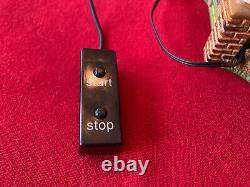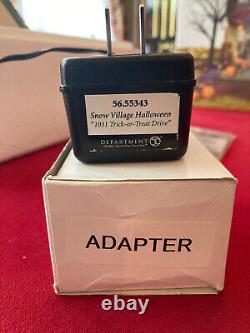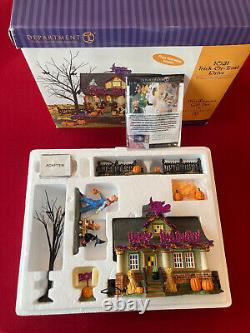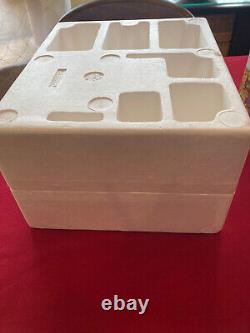 HAPPY HALLOWEEN from 1031 TRICK OR TREAT DRIVE! One of my absolute favorite Department 56 pieces! RARE: Department 56 Halloween Village, item #56.55343 (2003).
Lighted string lights on the house and gate, glittering accents, glowing jack o'lanterns, and costumed children trick o' treating with Dad! Soundtrack features cackling witch, howling cats, and screams plus more. Sound has a knob that controls the volume or you can just turn it off, while keeping this festive house lit. This is in mint condition. (Minor wear on box) All of the pieces are included and intact, including the little bats and ghosts hanging in the tree and fall leaves in their original bag. All of the lighting and sound work. There is some minor signs of wear on the corners of the box. The photos and video were taken the day of listing. I have included a photo of the pieces stored in the clamshell and video of the spooky Halloween soundtrack.