Byer's Choice Ltd Carolers (12 Carolers)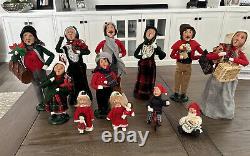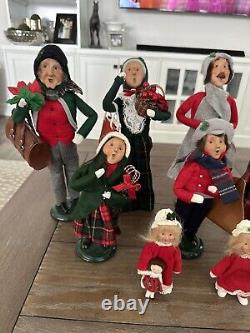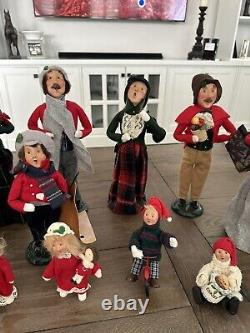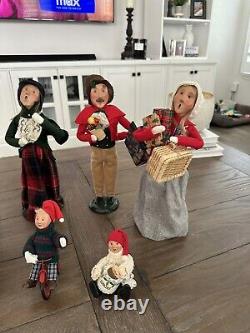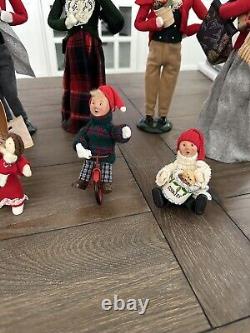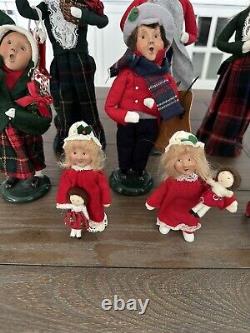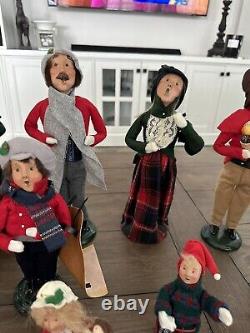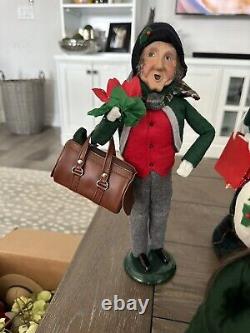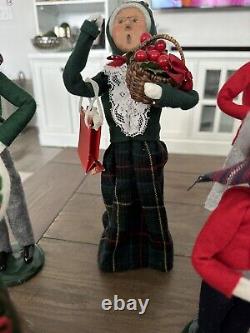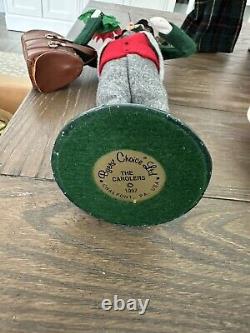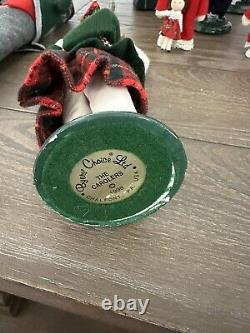 The Byers' Choice Caroler® figurines are widely collected throughout the United States and beyond. They are treasured not only as collectibles but for the way they represent a simpler time and way of life. Since 1986, Byers' Choice Caroler Figurines have had a green felt ring and dated gold seal on the bottom of each base. Collection of 6 adult carolers, 2 medium size and 4 child Carolers in the set.
I'm unsure of the actual caroler names.