Antique German Halloween Witch Felt Outfit Wooden Stand Holding Cauldron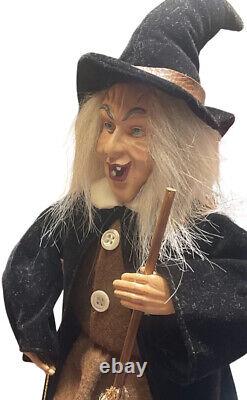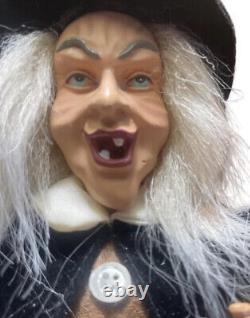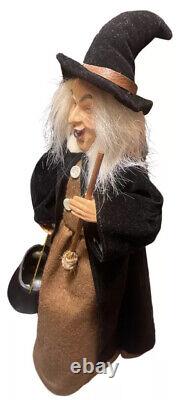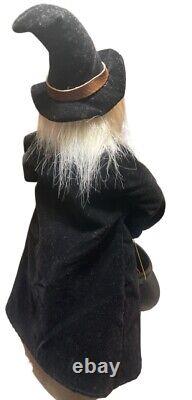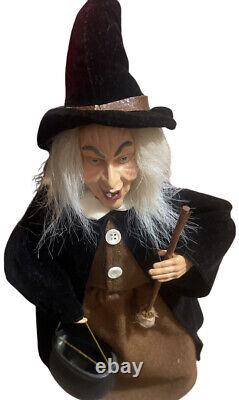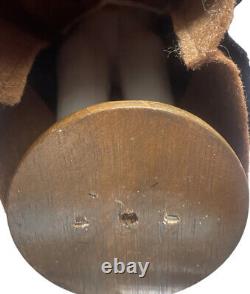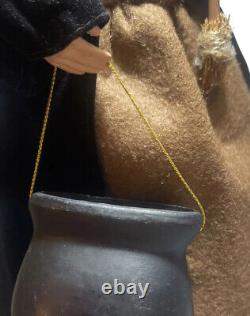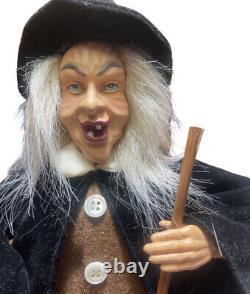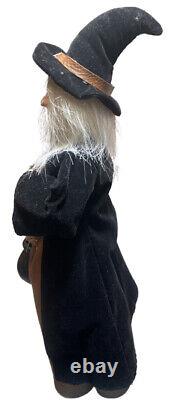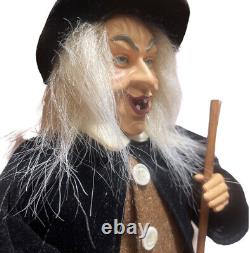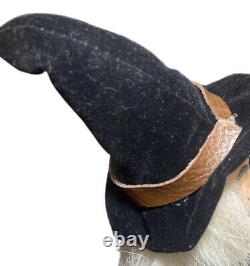 This antique Halloween Witch is a really interesting and scary figure with great attention to details-especially her scary facial expression! She's a must-have for any collector of vintage/antique Halloween Decor!
The witch is holding a black cauldron in her hands - (which are also very well executed)! She is dressed up in typical Witch Attire that consists of a Black and Brown felt outfit, topped off with a Black Witches Hat of course. She stands 17Tall and sturdy on top of a brown wooden stand. My Mom told me, that she had it when she was a little girl and my mother would be 75.
She told me it was a German piece. The only issue is the bottom of her broom is missing and must of fallen off over the years. This Witch would be an excellent addition for any Halloween enthusiasts who want to add a unique and rare piece to their Halloween collection.