Anthony Costanza Captured Carvings Halloween Witch Laverne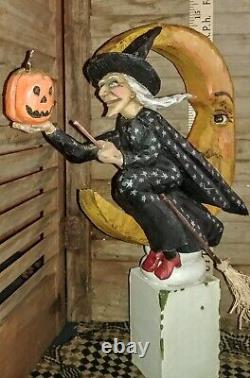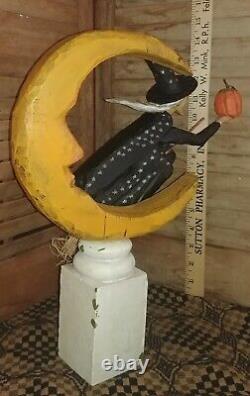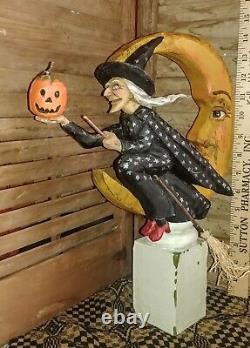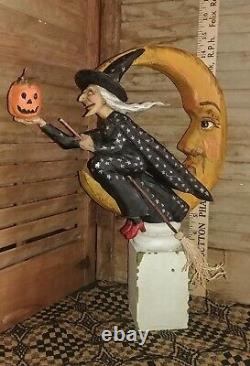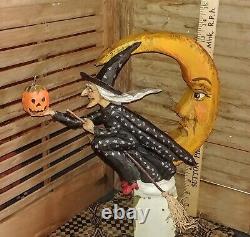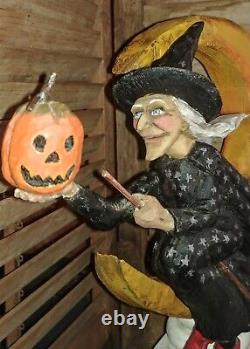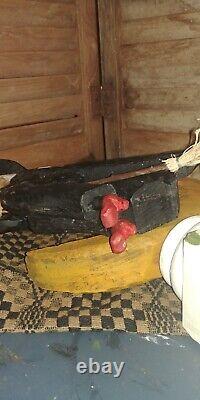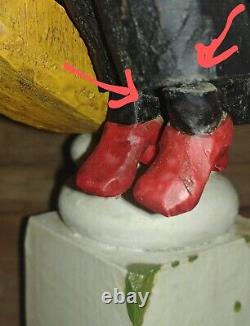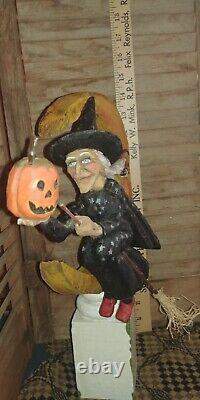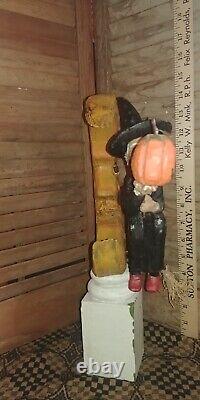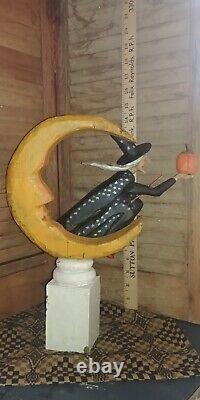 Anthony Costanza Halloween Witch Laverne. I've had this piece for a while and I did display her.
She comes apart from the moon and her broom is in 2 pieces. She stands near 15 inches please see pictures for size.
Her feet are on wires and she's made that way I have found one other like her for sale and they are the same. She is in great condition. Message me with any concerns or questions. It has been called to my attention the feet have cracked from the body.
They will not come off I have tried to remove them.