Fenton Limited Edition Halloween With An Etched Design Red Orange Glass #82/350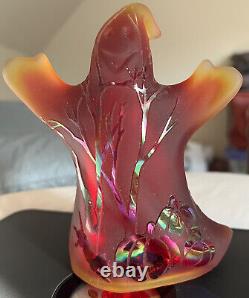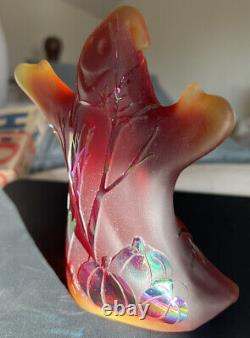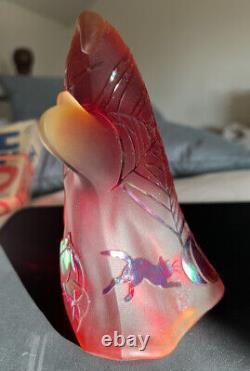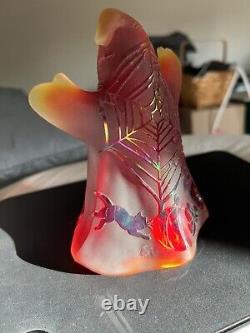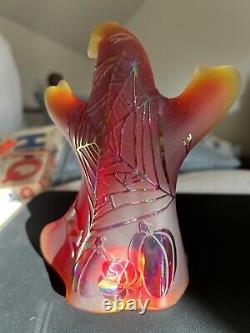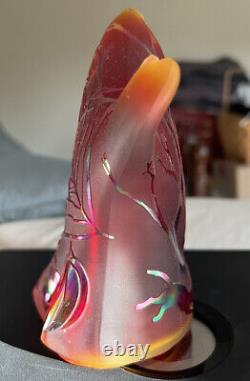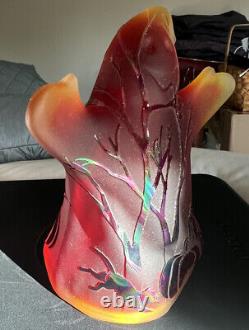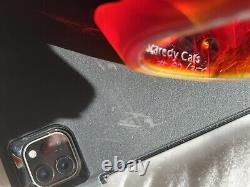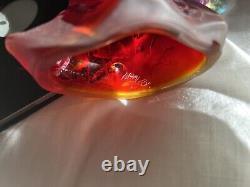 Limited Edition Orange red ghost number 82/350. Design by Kelsey and Brian (could not read last name). The design has been etched into the ghost. It has a very nice Halloween design.
The glass that was not etched is the design. The glass is multi colored in the light.