Antique 1930 Candy Container, Paper Mache Pulp, Hatching Chick Lg Size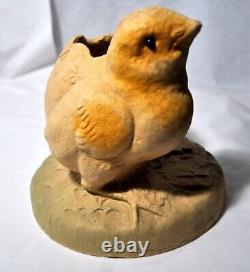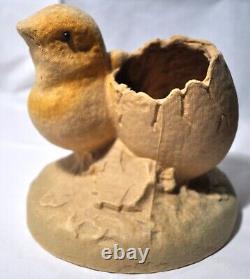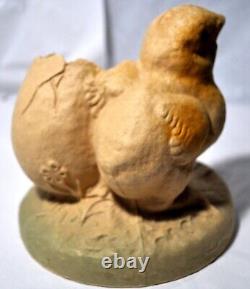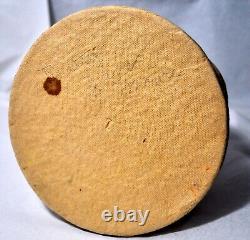 This candy container is magnificent! It is antique, from the 1930's, and was made by the F. Burt company, although it isn't marked.
It is 6" across the bottom, and stands 5 1/2" tall. It is really hard to find these candy containers undamaged. It is made from paper mache pulp that was blown into a mold - like egg cartons. This type of material is quite fragile - moisture will disintegrate it. Sunlight fades the paint, and it is VERY easy to dent, and break.