14 Enchanting Spring Holiday FAIRY Doll by Wayne Kleski, Katherine's Collection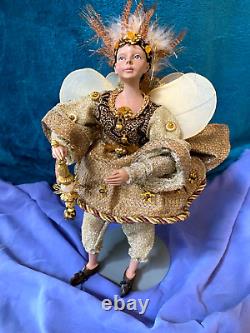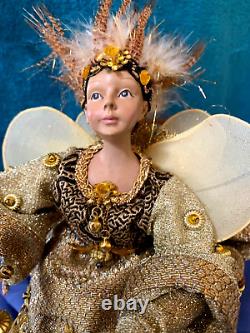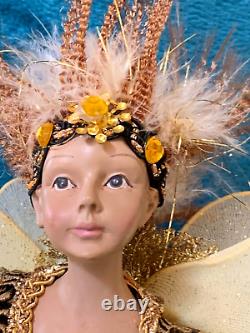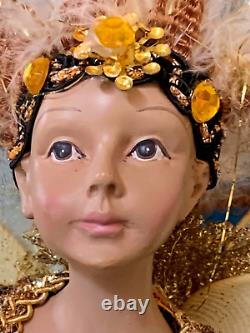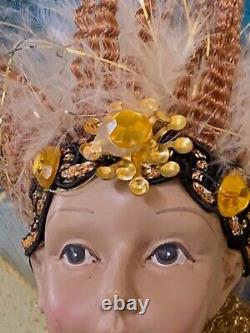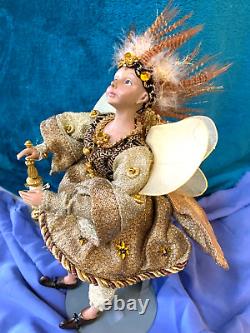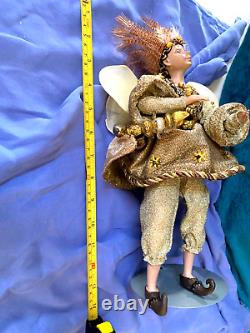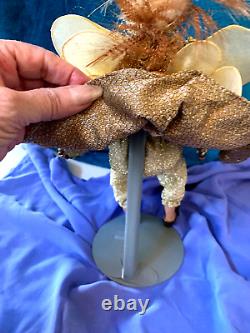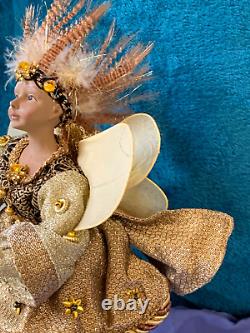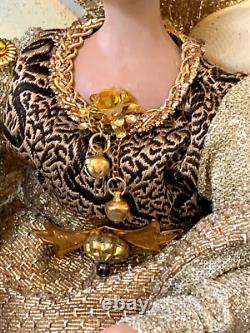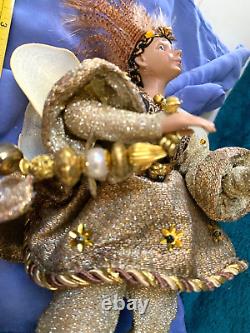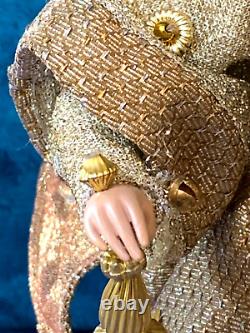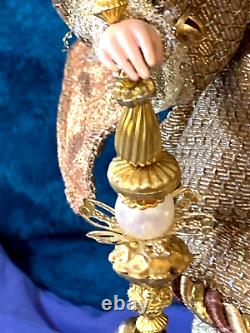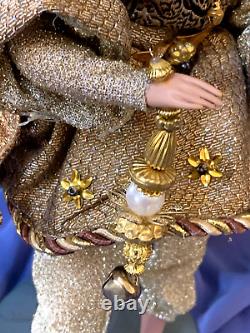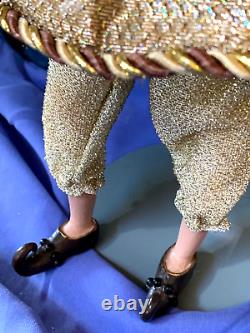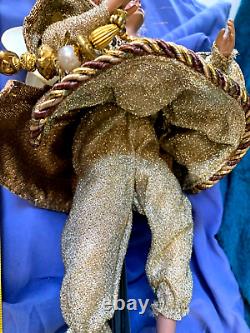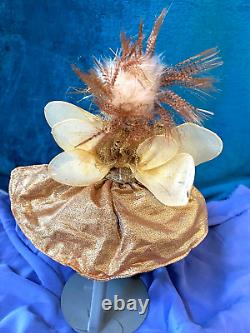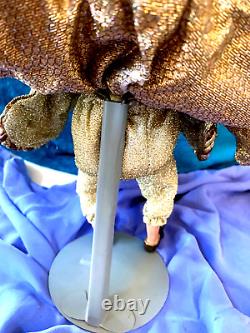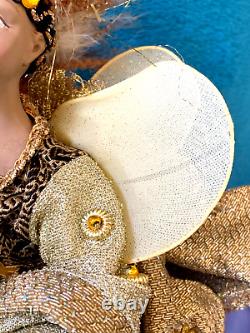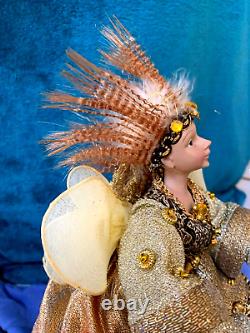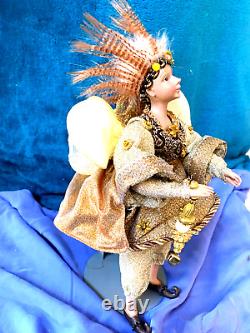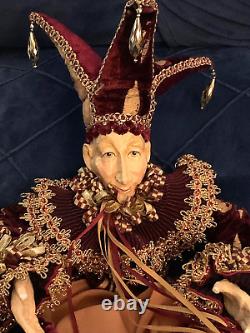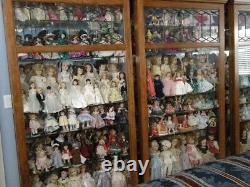 Enchanting Fairy doll (figurine) designed by Wayne Kleski for Katherine's Collection. This beautiful, unique fairy is dressed in gold, is 14 tall and comes with a stand. Elaborate feather headpiece, to her. Wire is around her nylon wings, with a few minor runs as shown in photos.
Her face, hands, and legs look to be made of plaster. This luxury Holiday showpiece makes a beautiful Holiday, Spring, or Special Party Decoration, and will receive a lot of compliments. Made by hand of the finest Brocade material, Silks, Feathers, Beading, and added blings!
I discovered this enchanting doll (NOT A TOY) tucked away in back of an antique store in one of the Orange Circle Antique Mall shops in the City of Orange, in Southern California. PLEASE EXAM ALL THE PHOTOS. THEY ACTUALLY DO NOT DO THIS FAIRY JUSTICE..
Last two photos show my. Wayne Kleski for Katherine's Collection Letter holder, and my photo of my three cabinets with over 1000 dolls. Along with my Lemax and Department 56 Christmas Village items that I have collected over 55 years.. Some were gifts and antique items from my mom. My husband and I are in our mid-seventies and I've given our children the items they treasured as children.
May these treasured items be cherished and enjoyed by others! M y husband and I want to thank you for looking at our unique treasures. Every day we will try to list more things. An International Corporate Executive, giving us the opportunity to travel throughout the U.
Collectibles include hundreds of Dolls, Books, Jewelry, and Americana.. W e try our very best to describe each item accurately by showing lots of photos. Please examine all the photos and description.
W e answer all questions promptly. O nce we see your feedback, we will give one to you.